Elizabeth Bigger is an artist that has a special talent to integrate artistic techniques and fashion with computational elements. She started as a costumer in theater, opera and film, which led her to build her own garments and art with computational and programming elements. Elizabeth has been creating innovative art and fashion such as clothing collections controlled by the mobile phone apps, programmable textiles and software plug-ins. Her latest a piece of art called "She Programs the Code," combines painting with a system of illumination. She shares with us her interesting view about women artist in technology.
1. Why did you choose to become an artist and programmer at the same time?
I love creating things and I need to be hands-on in my work. I grew up with a super-computing father and a consistent interest in art, both had a heavy impact on my childhood. I feel I need to combine art and computing, which has created more challenges that are enjoyable for me to conquer, so I continue on this path.
2. What did the people close to you tell you when you commented that you wanted to study programming and code?
In regards to code many people said, "that is not really realistic," or "you can't do that," but I didn't really care. I do not think any women should care about naysayers. I think that there are no boundaries for women, so I do not really see anything stopping anyone except excuses – so I keep learning and growing and it just keeps getting more exciting.
3. How did you combine your experience as a programmer with art? What did you get inspired?
Any project I work with it I find important to marry technology and code with historical craft techniques because we cannot just look to the digital future we also need to combine elements from our past. I think this is an important part of melting technology into our lives. Today we cannot forget all the history we have whether that is in craft techniques or in psychologies or behavior. I think it is important that these two elements come together equally.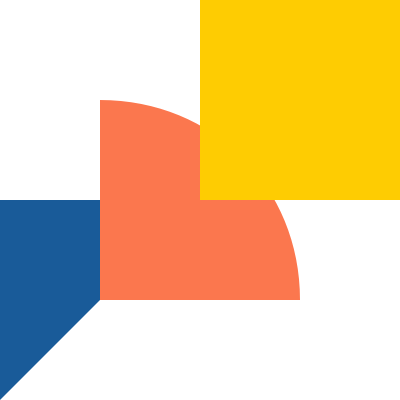 4. Do you have a special message for women from the pieces of art?
"She Programs the Code" is a message for women, it has the intention to promote discussion about what we as women want as we process the power. I believe that women program the future as well as future generations, simply, women are the answer.
5. From your point of view, what do you think is the perception that companies have about women working in the field of technology?
I think many companies enjoy the notion of having a woman on the team but I think on the inside it is a very different reality. I think some of the behavior that you can find in companies can be negative towards women in the workplace. This continues to change. In my experiences in open-source communities, there were close-to zero women colleagues so it can feel very isolated. Some discussions that happen in these environments can be blatantly sexist and as women, you notice these microaggressions. It can be challenging but if we remember to persevere and use our voices, change will continue to occur.
"I believe that women program the future as well as future generations, simply, women are the answer."
6. What do you think about what is a real solution to this?
The solution is to use our voices and speak up when negative behavior is happening. It will continue to some degree and that is a tough reality, but if we do not use our voices these changes will be prolonged. The next generation will be positive affected and mentoring up, and  mentoring down will also continue a positive cycle.
7. What is your opinion about the characters that play developers, programmers or scientists in the series or movies?
The stereotypes that exist in TV and movies are hindering and not helping the women in those professions or young girls who need someone to look up to, IMHO. There should be more women of all types of coding and science represented in TV and movies. Women do not have to have this stereotypical look to be a women in technology. There are no boundaries to women, on how they should look or behave or what they can code.
8. How can we make technology "cool"?
Some people think code is boring and you sit behind a computer alone but this isn't the case. The power of code is amazing,  it is it's own art form and the things that you can create with code are limitless. All the possibilities of code need to be communicated and showcased  more to aid in this understanding.
You have a cool vision about code and art…

Code is art, it can be beautiful in its own way, just like any art form to create.
9. What is your next project?
I am working on the project "GenCloth." Creating a community and software tool kit for the next generation of fashion designers to combat big-box fashion and implement sustainability and ethics into the world of fashion. I have been working on this research for about 8 years, and it will be released in the next 6 months.
If you want to do something, you should do it, without excuses. It might take many different challenges and pathways to get to your goal but it is worth it.  Keep learning, keep fighting and use your voice.
Ph: Sabrina Yarlequé. Discover the allWomen team and community.